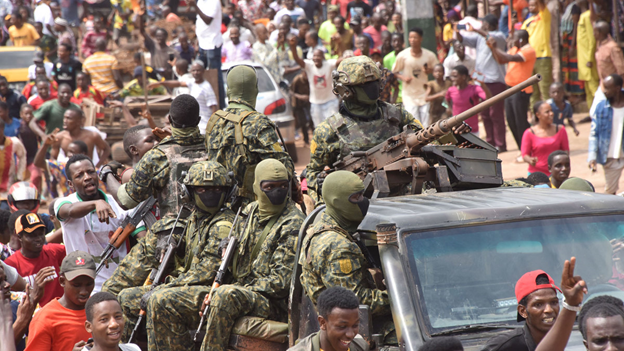 Military Coups have almost appeared to become a common occurrence in Africa, especially in countries seen to have fragile governance systems. In 2021 alone, over three coups have been witnessed in Africa with military apparatus taking over power.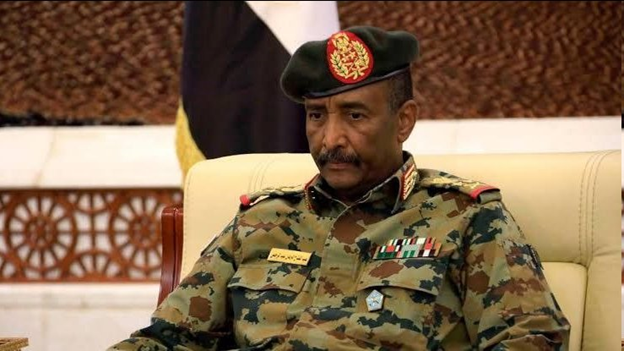 On Monday Sudan's military through its leader Gen Abdel Fattah Burhan staged a coup where they took into custody the country's Prime Minster Abdalla Hamdok and other leaders from the transitional government. In addition to political tensions, Sudan's economy has been in a deep crisis, with high inflation and shortages of food, fuel and medicine.
Sudan has this year experienced two coups, one in September which failed and the latest in which Gen Abdel Burhan dissolved the civilian arm of a transitional government and took over. After the takeover he announced that elections would be held in July 2023; he claimed that the military had to step-in to prevent the country from breaking into war given the recent protests and rising political temperatures. The recent coup has raised concern among many international powers that have been forging relations with Sudan after years of isolation.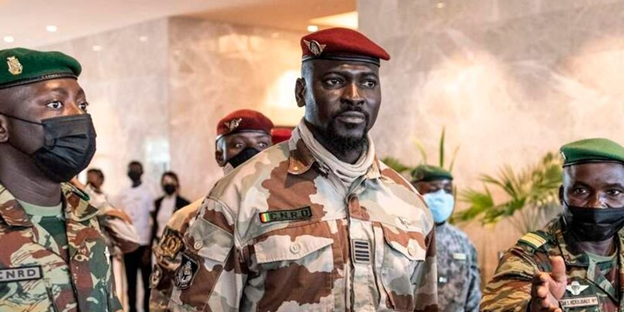 In Guinea, 83-year old President Alpha Condé was also ousted by the army last month on the 5th. President Conde was detained by the Special Forces with Colonel Mamady Doumbouya, who led the coup, announcing the dissolution of the government, suspension of the constitution and the closure of the country's borders. Doumbouya would later say that his soldiers had seized power in Guinea because they wanted to end rampant corruption and human rights abuses; he was also sworn in later by Supreme Court head Mamadou Sylla, for a transition period that is of unspecified length.
The military junta in Guinea has also refused to issue a timeline for releasing Conde, but states that he has access to medical care and his doctors; they continue to hold the president despite the ECOWAS demanding for his immediate release and threatening to impose sanctions if the demand is not met. The junta has also not specified how long it would take to organize elections.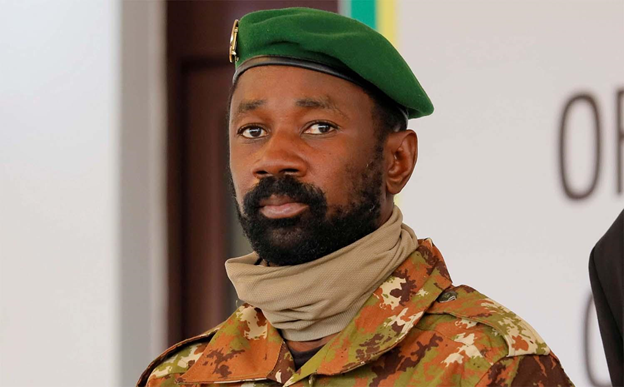 In neighboring Mali there have been two interventions by the army in less than a year, the most recent one in May this year. The country's Colonel Assimi Goita led a second coup in nine months in May and despite international condemnation of his power takeover, he was sworn into office as the transitional president but he promised elections in early 2022. In the coup, Goita dismissed the transitional civilian president and prime minister.
In March this year, Niger thwarted an attempted coup just days before the inauguration of the next president. Sources claimed that the armed attackers tried to seize the presidential palace in the early hours of the day but were fought off by the presidential guard. President-elect Mohamed Bazoum was sworn-in later.
Military coups have indeed appeared to become a regular occurrence in Africa and in the decades since independence, there is now a growing concern that they are becoming more frequent. In September, the UN Secretary-General António Guterres raised concern that "military coups are back".
Understanding Coups
A coup can be defined as an illegal and overt attempt by the military, or other civilian officials, to unseat sitting leaders. Many of reported coups in Africa are said to have been successful, and lasted more than seven days.
Burkina Faso, in West Africa, has reportedly had the most successful coups, with seven takeovers and only one failed coup. While on the other hand, Sudan has had the most coups and attempted takeovers amounting to 17, five of them successful, and this does not include the current one.
Generally, Africa has experienced more coups than any other continent with various bodies such as the Economic Community of West African States (ECOWAS), the United Nations, African Union among others imposing sanctions on forces that takeover power.