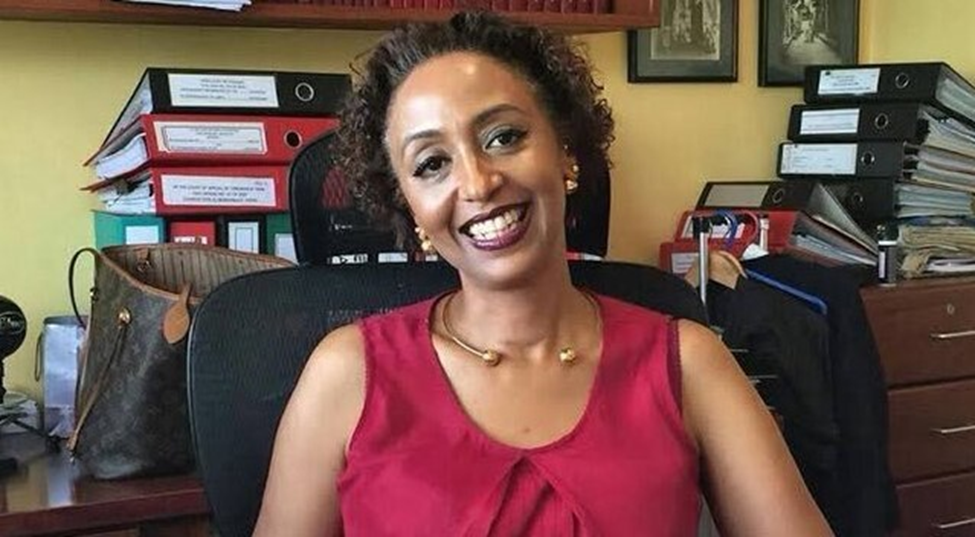 "I believe that I am defined by my actions, the words I speak, the way I behave towards people, the way I address issues which are relevant in our society." Says Fatma Karume, a Tanzanian advocate.
Mwanzo TV's Leah Ngari sat down with Fatma Karume, a Tanzanian Lawyer, fondly known by those from her country, as "Shangazi wa Taifa" in the Swahili language, which in English means "The Aunt of the nation". Many in her country admire her zeal, grace, and ability to defend human rights, to the point of sometimes putting her life at risk.
On the station's docu-series dubbed "Shangazi Power", we find out more about Fatma's desire to see change in Tanzania; this desire cost her the right to practice law in her motherland, but she has no regrets. She says the cases she has represented are a mirror of what is an unfair justice system controlled heavily by the executive in her country.
Today she is a distinguished advocate in her country, and has a track record of representing highly politicized cases.
Her career as an advocate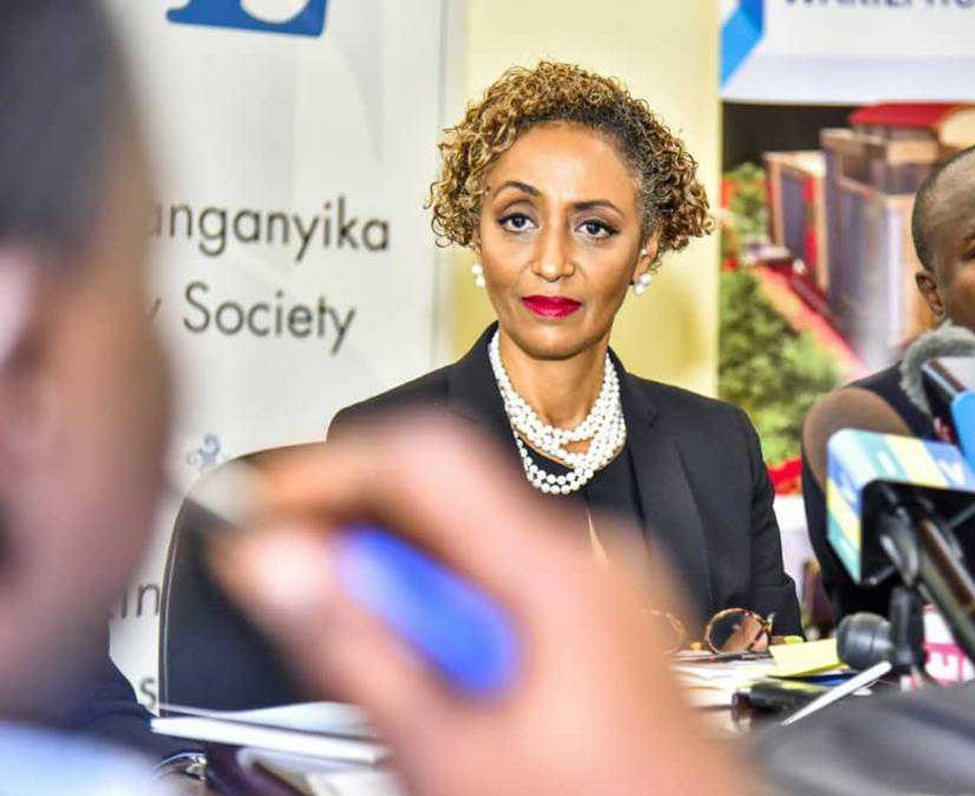 Fatma has represented several international companies in Tanzania through her then law firm IMMMA, including UK-based Barrick Gold that was embroiled in a row with the Tanzanian government, over alleged cheating on the content and amount of mineral concentrates mined and exported by its subsidiary Acacia Mining.
It is in light of such an outstanding career, that Fatma decided to take on the defense of Opposition lawmaker Tundu Lissu. Her seemingly perfect life was however shattered on 26th August 2017 when her law firm's offices were bombed.
On September 7th, 12 days later, her friend Lissu was gunned down in Dodoma, in front of his apartment; he survived after a long painful recovery in exile. These incidences posed a real threat to her life, but somehow ended up thrusting her into a completely new role.
It's not that the fact that you don't feel the fear, but it's the ability to conquer your fear and not let the fear define your actions." Says Fatma Karume.
In 2018, she emerged victorious in the Tanganyika Law Society (TLS) presidential election held in Arusha, having defeated three other contestants. Her appointment meant that she became the second female president of the bar association of mainland Tanzania in its history.
Fatma grew further in her legal profession to become a fierce defender of the rule of law, fighting for the abolishment of the non-bailable offences in Tanzania that saw many businessmen, politicians, even journalists and activists like Erick Kabendera and Tito Magoti jailed and held in remand indefinitely awaiting trial for months.
When she was president of the Tanganyika Law Society and even after her term was over, she remained vocal against then Director of Public Prosecution Biswalo Mganga .
"He had been acting illegally for a long period of time abusing his office as the DPP, by accusing people of non bailable offenses which are contrary to the constitution." She says.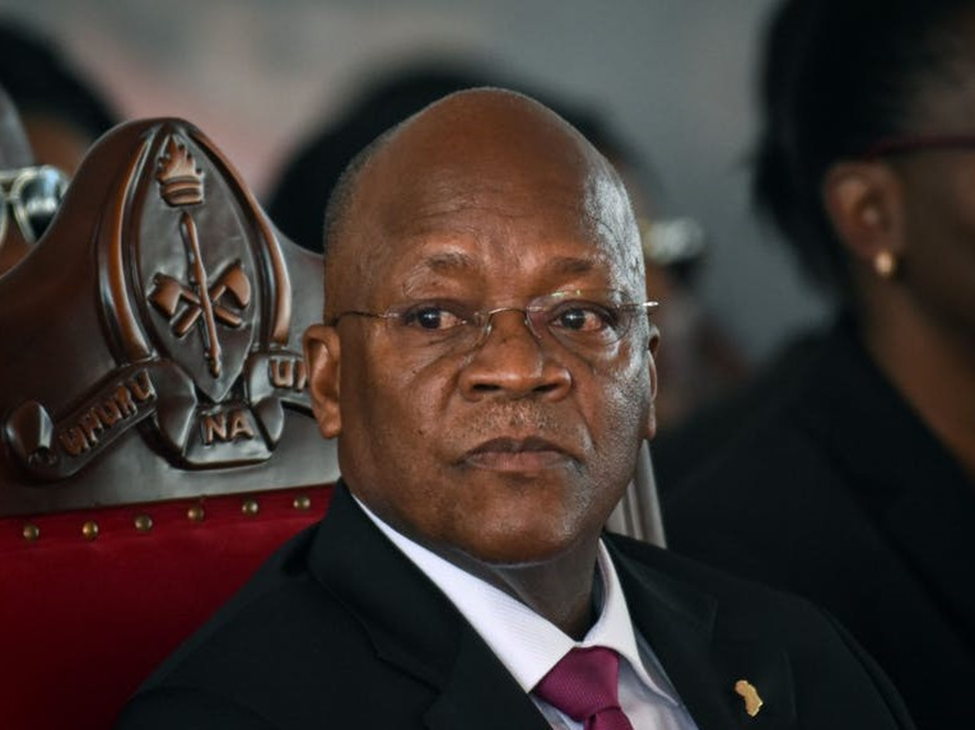 Before the late President John Magufuli died, she had found herself at logger heads with his government, because of being vocal against his authoritarian style of leadership. One of her many grievances with the former head of state was banning teenage mothers from attending school. She says her legal background was key in helping her fight for the rights of girls in her country.
"Magufuli comes into power, he stands out and he says, he will not allow girls, school girls these are 13, 14-year-olds who are impregnated, to go back to school after they are impregnated. He says schools are not for mothers, schools are for children." Fatma says.
The official ban against students who are pregnant or are mothers was enforced in the month of June 2017, during the tenure of Magufuli. However, in 2020, the Tanzanian government announced that it would allow students who were pregnant, or were mothers, to enroll in a parallel accelerated education program described as "alternative education pathways."  
In describing this program, the World Bank stated that "while there is no government policy that states that students who become pregnant must be expelled from public schools, most pregnant girls do drop out." The Tanzanian government and the World Bank have sought to promote this program as a comparable education alternative for girls who have "dropped out" of school because of pregnancy.
Her family and education
Born on 15th of June 1969, Fatma comes from the family of the revolutionary leaders of Zanzibar. Her father is Amani Abeid Karume, who was Zanzibar's former President from 2000 to 2010, under the ruling party, Chama Cha Mapinduzi. Her grandfather on the other hand is the late Abeid Amani Karume who was the leader of the Zanzibar Revolution and the founding President of Zanzibar; he held the Presidential seat from 4 August 1965 to 7 April 1972, and also became the first Vice President of the United Republic of Tanzania with the late President Mwalimu Julius Nyerere of Tanganyika as the head of state.
Fatma is named after Mama Fatma Karume, her paternal grandmother; one would say that much of who she is today, has been bore from sitting under the nurturing hands and intellect of the revolutionary leaders of Zanzibar.
Fatma's education background began when she left her country at a young age, for the United Kingdom, to obtain her primary, secondary and eventually university education. She studied law at the Strasbourg University in France and Sussex University where she obtained her Bachelor of Law, then in 1997 graduated from the London School of Economics with a Master of Law.
Despite her international education, perfect British accent and promising international career, Fatma chose to return home to Tanzania and eventually ended up in her career as a Senior Partner and Head of Litigation at IMMMA Advocates. She was known for decades as one of the most successful corporate lawyers in Tanzania.
Her practice comes to a halt in Tanzania
After being a constant thorn in the side of the government through several strategic litigations, in September 20 2019, the High Court of Tanzania issued an order suspending Fatma from practicing law in mainland Tanzania following her submissions in a case by ACT-Wazalendo political party, that was accusing the late President John Magufuli of unconstitutional appointment of Professor Adelardus Kilangi as the Attorney General. The State's counsel complained that the language she had used in her submissions was unprofessional and disrespectful to the Attorney General, who was the subject of the constitutional challenge.
The High Court Principal Judge Eliezer Feleshi directed the Advocates' Disciplinary Committee of Tanzania, to conduct a disciplinary hearing and make a final determination on whether she should be allowed to practice law following the accusations of misconduct.
"I had taken a case against the Attorney General for being—nominated and then appointed as the Attorney General contrary to the constitution of the United Republic of Tanzania. Our constitution provides that the attorney general has to be, a minimum 15 years called at the bar—our attorney general qualified for neither." Fatma says.
She adds: "When I took on the case, he didn't like it, he too it very very personally and as a result he went out his way to make sure my name was removed from the roll of advocates." Says Fatma Karume.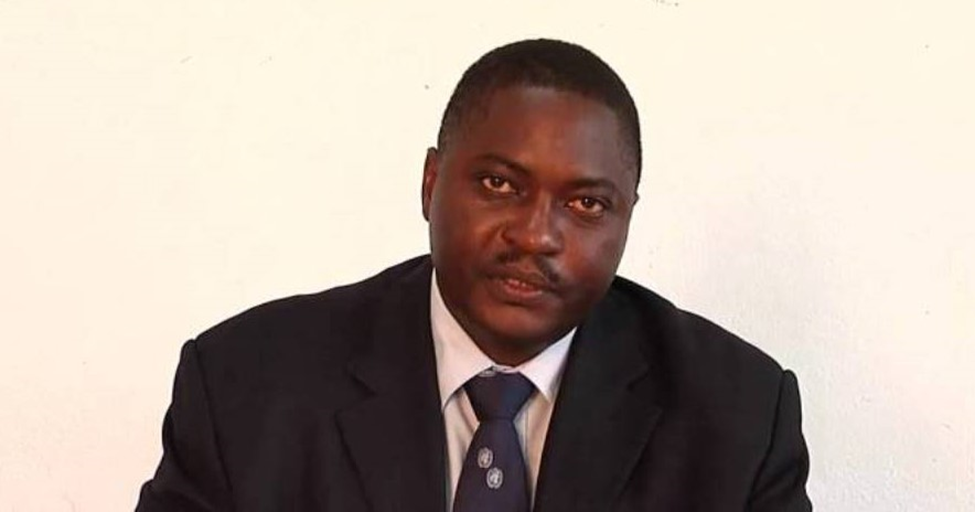 It is her sharp and vocal criticism of the president's appointment of the Attorney General that led her to eventually being permanently disbarred from practicing law in Tanzania. This coming after she was sacked by IMMMA Advocates, a law firm she had helped create.
In a letter written to Karume, the law firm said it no longer wished to associate itself with her, and that her political activism was affecting the corporate image of the organization.
Fatma says other advocates fighting for human rights in her country, have also been targeted by the Attorney General. She adds, that there is a reason why the drafters of Tanzania's constitution demand a senior of 15 years call for the Attorney General position, saying that these qualifications directly play into the skills that manifest within the ability to execute the role effectively.
The decision to disbar her provoked uproar; civil society leaders, politicians and ordinary Tanzanians largely criticized the move, with various international bodies such as the American Bar Association, the International Court of Justice, among others stating that the charges of misconduct against her were inconsistent with international and regional standards.
"Tanzania's problem is systems"
Fatma highlighting the retrogression her country continues to suffer because of a constitution that heavily empowers the executive, says Tanzania's problem is not an issue of systems.
"Tanzania's problem is not systems, Tanzania's problem is independence of these system." She says.
For Fatma, the move to disbar her from practice, was testament of the late Magufuli's style of rule, which she terms as sheer dictatorship.
"A dictator wants to decree, wants to say, when I say you do X, Y, Z, I want 16 million people to do X, Y, Z, and that was John Pombe Magufuli—and that was John Pombe Magufuli…he thought himself as the higher power— we saw how institutions crumbled in five years." Says Fatma.
What next for Fatma?
In 2021 the High Court overturned the decision to bar Fatma from practicing in mainland Tanzania, but she says she still has no faith in the justice system, and does not believe that she will get a fair trial.
"The three judges of the high court said that the decision of the advocates committee, was unlawful because the advocates committee had no jurisdiction to determine my case given that it was the attorney general who had gone before the advocates committee when he had actually complained about me to a judge; a judge had already made a decision to suspend me temporarily and the judge has decided that the registrar of the High Court should take me to the advocates committee, they hurt me illegally the first time," asserts Fatma Karume.
Fatma's story is just but one of the many examples of what has overtime been termed as abuse of power by the presidency in Tanzania.
Members of the opposition party, CHADEMA, have not been spared either in their quest to shed light on the illegalities within the functions of the government. The party's leader, Freeman Mbowe and three others last week were set free after the country's High Court dismissed terrorism charges against them, and ordered their immediate release, ending a case that his supporters had branded as a politically-motivated bid to crush dissent.
After having served as an advocate in Tanzania for 20 years, Fatma Karume now lives in London and Tanzania with her family. She is presently sitting on boards including being the chair of centre for strategic litigation, a Tanzania based partnership.
She is happy to have advocated consistently for the independence of the Bar, the Judiciary and rule of law during her tenure as the president of the Tanganyika Law Society from 2018-2019; she says that Tanzania has no choice but to come up with a new constitution, if it hopes to end the rampant human rights injustices, as also realizing economic growth and change.
"We really don't have a choice but to come up with a new constitution." says Fatma Karume.