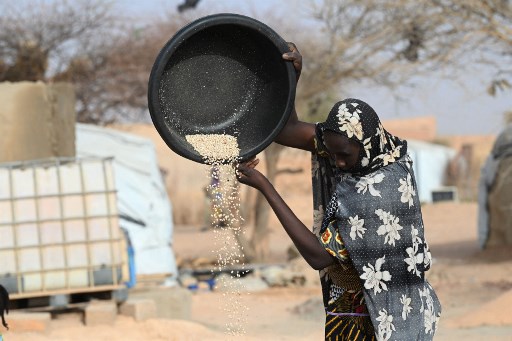 Zaidi ya wakimbizi wapya 36,000 waliwasili Niger kati ya Januari na katikati ya Aprili kufuatia ghasia nchini Mali, Nigeria na Burkina Faso, na kufanya idadi yao kufikia karibu 360,000, shirika la wakimbizi la Umoja wa Mataifa lilisema Jumatano.
Kamishna Mkuu wa Wakimbizi "ana wasiwasi na idadi hii inayoongezeka huku mashambulizi dhidi ya raia yakisababisha watu kuyahama makazi yao," UNHCR ilisema.
"Nina hofu kwamba tutakuwa tunapata wakimbizi wakiingia Niger mara kwa mara kwa muda mrefu kama kuna matatizo katika nchi zinazotuzunguka," ilimnukuu Emmanuel Gignac, mwakilishi wa UNHCR nchini Niger, akisema.
Wahamiaji wapya kutoka Mali wanakimbia mapigano kati ya Dola ya Kiislam na Vuguvugu la Touarag Movement for the Salvation of Azawad (MSA) katika maeneo ya kaskazini ya Gao na Menaka, UNHCR ilisema.
"Wakimbizi wa Nigeria wanakimbia kuongezeka kwa uporaji, kushambuliwa na kutekwa nyara na majambazi wenye silaha katika majimbo ya Katsina na Sokoto, kaskazini-magharibi mwa nchi yao, wakati watu wakiitoroka Burkina Faso kwa ukosefu wa usalama unaoendelea na unaoenea," ilisema.
"Wakimbizi, ambao wengi wao ni wanawake na watoto, wanahitaji makazi, chakula na maji, vitu visivyo vya chakula na kupata huduma za kimsingi kama vile afya na elimu," shirika hilo lilisema.
"Ukweli kwamba wanawasili na kuishi katika baadhi ya maeneo kame zaidi ya Niger hufanya hali yao kuwa ya wasiwasi zaidi," ilisema.
"Bei za vyakula zimepanda kwa kiasi kikubwa nchini Niger na mzozo unaoendelea wa usalama wa chakula uliochochewa na msimu mbaya wa kilimo wa 2021 unawaweka katika hatari zaidi wakimbizi ambao tayari wako hatarini."
Takriban watu 580,000 waliokimbia makazi yao kwa lazima, wakiwemo wakimbizi 360,000 kutoka nchi jirani, wanaishi Niger.
Niger, haswa sehemu yake ya magharibi, inakabiliwa na uhaba mkubwa wa chakula iliosababishwa na ukame na ghasia za kijihadi ambazo zimezuia wakulima kulima mashamba yao, kulingana na UN na mamlaka ya Niger.
Mikoa isiyo na utulivu ya Tahou na Tillaberi — katika eneo la mpakani kati ya Burkina Faso, Mali na Niger — tangu 2017 imeshuhudia mashambulizi mabaya yanayohusishwa na Al-Qaeda na kundi la Islamic State, ambalo pia linafanya kazi sana nchini Mali na Burkina Faso.
Kusini-mashariki mwa Niger, hasa eneo la mpaka la Diffa na Nigeria, ni mawindo ya mashambulizi kutoka kwa makundi ya wanajihadi wa Nigeria Boko Haram na Islamic State katika Mkoa wa Afrika Magharibi (ISWAP).
Akiwa katika ziara ya Jumanne na Jumatano nchini Niger na Nigeria, Katibu Mkuu wa Umoja wa Mataifa Antonio Guterres aliahidi wakimbizi na wakimbizi wa ndani wa nchi zote mbili kwamba wanaweza kumtegemea yeye kushawishi kuongezeka kwa misaada ya kimataifa.