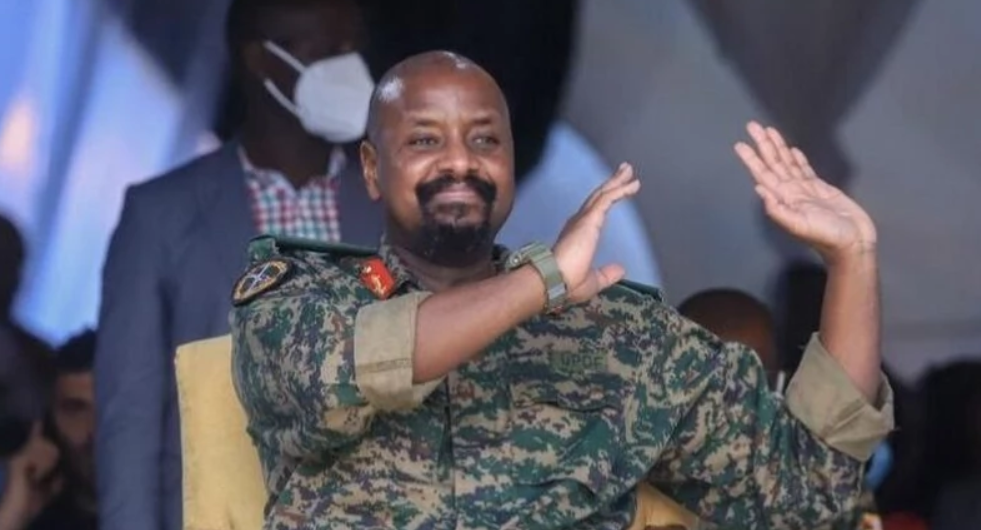 Ugandan President Yoweri Museveni's son Muhoozi Kainerugaba has shocked Kenyans after posting war messages via social media.
In a series of tweets, Muhoozi, the Ugandan army commander, claimed he did not even need two weeks to take control of Nairobi if his army carried out an attack.
"Haha! I love my Kenyan relatives. Constitution? Rule of law? You must be joking! For us there is only the Revolution and you will soon learn about it!" Muhoozi said.
The army general, believed to be his father's successor, then continued with a thread of messages on the site despite Kenyans attacking him.
"It wouldn't take us, my army and me, 2 weeks to capture Nairobi. I'm happy that members of our district in Kenya, have responded enthusiastically to my tweet. It's still 2 weeks to Nairobi!" he responded.
The general continued to provoke Kenyans by asking, "After our army captures Nairobi, where should I live? Westlands? Riverside?"
Muhoozi is the commander of the Uganda People's Defence Force (UPDF). His father, President Yoweri Museveni was one of the dignitaries present during President William Ruto's inauguration in September at Kasarani.