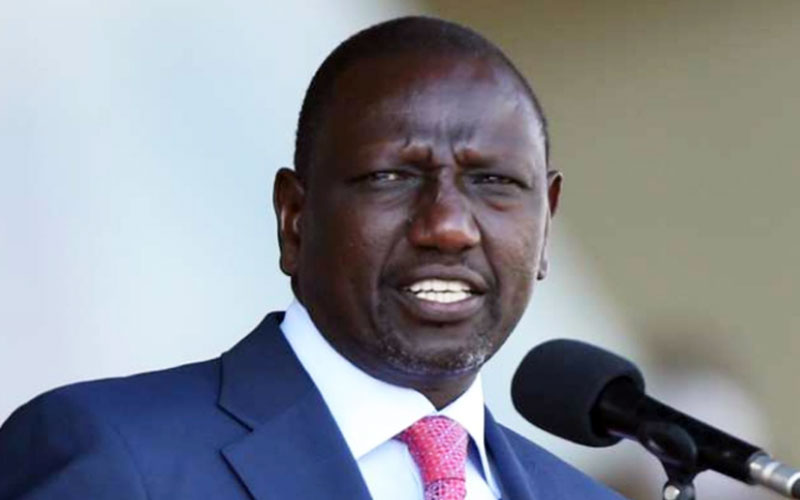 Makamu wa Rais Kamala Harris alishikilia mamlaka ya urais kwa jumla ya saa 1 na dakika 25 wakati Rais Joe Biden alikuwa akifanyiwa uchunguzi wa kimatibabu, Ikulu ya White ilisema Ijumaa 19 Novemba.
Ofisi ya waandishi wa habari ya White House ilisema kwamba barua rasmi kwa Congress kutangaza uhamisho wa muda wa mamlaka zilitumwa mwendo wa saa 4 asubuhi. "Rais alianza tena majukumu yake saa 5: 35 asubuhi," Ikulu ya White ilisema katika taarifa.
Rais Joe Biden alihamisha mamlaka kwa Makamu wa Rais Kamala Harris kwa muda wa saa moja ya kihistoria na dakika 25 Ijumaa alipokuwa akifanyiwa uchunguzi wa utumbo kama sehemu ya ukaguzi wa kawaida wa afya.
Hata hivyo kwa muda mfupi,Kamala Harris mwenye umri wa miaka 57 akawa mwanamke wa kwanza kushika madaraka ya urais nchini Marekani. Tayari ni makamu wa rais wa kwanza mwanamke.
Katibu wa wanahabari Jen Psaki alituma ujumbe kwenye Twitter kwamba Biden alikuwa amezungumza na Harris na mkuu wake wa majeshi na "alikuwa mchangamfu."  Biden alisalia katika hospitali ya Walter Reed ili "kukamilisha muda wa uchunguzi na mapumziko,"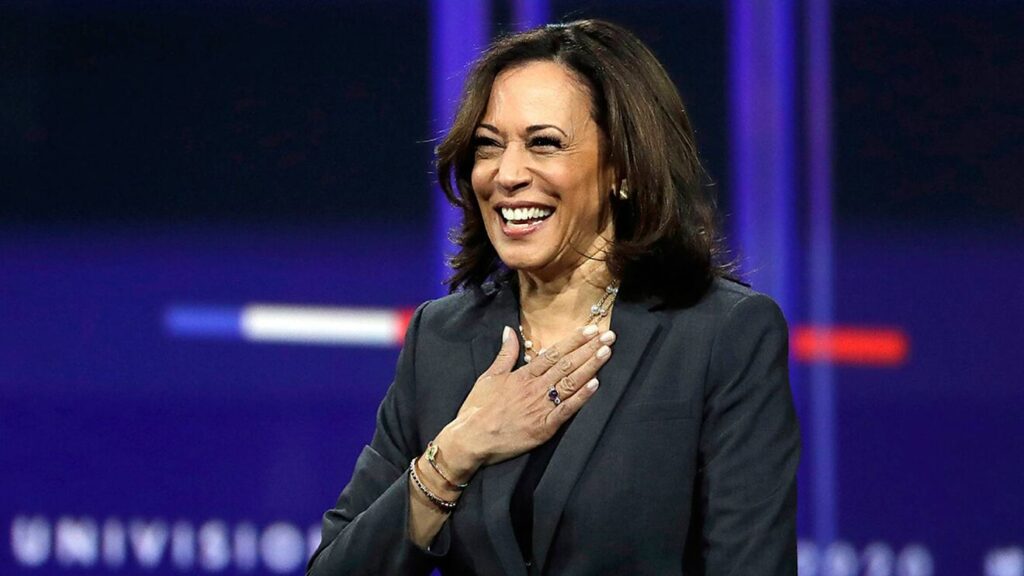 Joe Biden ni mtu mzee zaidi kushika wadhifa wa urais katika historia ya Amerika, alikwenda kufanyiwa uchungzui wa afya yake usiku wa kuamkia siku yake ya kuzaliwa ya79.
Bi Harris alitekeleza majukumu hayo katika ofisi yake ya kawaida iliyopo katika jengo la West Wing la Ikulu ya White House, maafisa walisema.
Ni mwanamke wa kwanza- Mmarekani mwenye asili ya rangi nyeusi na Kusini mwa Asia – kuchaguliwa kama Makamu rais wa Amerika.
Tukio kama hili liliwahi kufanyika nchini Kenya wakati Rais Uhuru Kenyatta alipompokeza Naibu wake wa Rais William Ruto mamlaka.
Kenyatta alikuwa akikabiliwa na mashtaka ya uhalifu dhidi ya ubinadamu katika mahakama ya ICC, yenye makao yake The Hague, Uholanzi, kutokana na madai kwamba alichangia ghasia zilizofuatia uchaguzi wa rais wa Disemba 2007 nchini Kenya, ambapo zaidi ya watu 1,000 waliuawa.
Rais Kenyatta alitumia kipengee cha katiba ambacho kilikuwa hakijawahi kutumika hadi wakati huo ambacho kilishuhudia naibu wa rais, William Ruto, kuwa rais kwa muda.
Rais alitumia kifungu cha 147 (2) cha katiba katika kufanya uamuzi huo. Hafla hiyo fupi ilifanyika katika vyumba vya jengo la Harambee House ambalo ni ofisi ya Rais.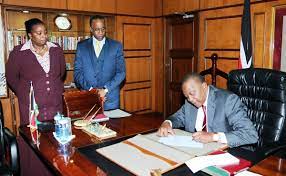 Rais Kenyatta alitumia katiba kumteua Naibu Rais William Ruto kaimu rais kwa muda wa siku tatu alipokuwa The Hague Uholanzi.